Are you thinking about moving to Port Moody?
Looking for the next place to settle down?
Port Moody is the perfect balance between nature and city.  If you want to escape the busy city lifestyle of downtown Vancouver but still have a community surrounded by nature, Port Moody is the place for you.
Port Moody is the next up and coming waterfront location. Close to popular lakes such as Buntzen and Sasamat, it is the hidden gem of the Lower Mainland.
With a pocket full of little of everything and a booming community, here are the reasons why you should move to Port Moody, and how we can help you get there.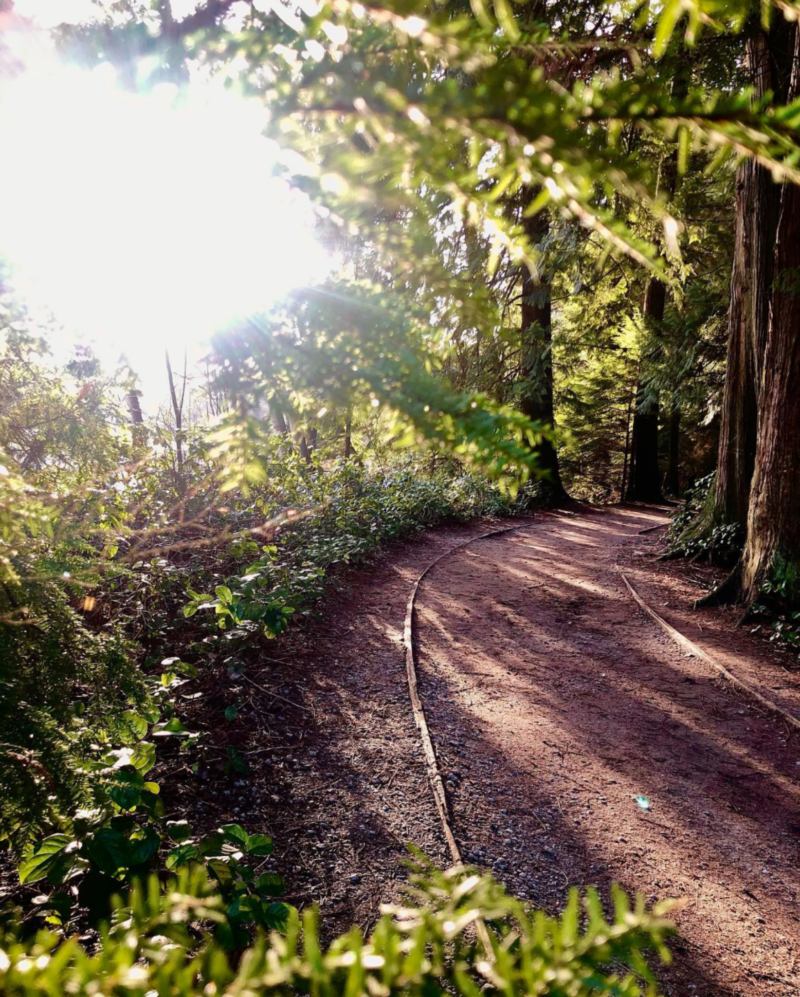 Port Moody has a population of 33,551 as of 2016. Located at the eastern end of the Burrard Inlet between Coquitlam and Burnaby, Port Moody is known as a part of the Tri-Cities along with Coquitlam and Port Coquitlam. With its amazing parks and nearby wilderness, Port Moody has an amazing community. Not only that, in 2004, Port Moody received a prestigious award from the International Awards for Liveable Communities, which is sponsored by the UN, in the category of Planning for the Future.
Full of rich history, Port Moody is on the land of the Coast Salish First Nations.
Did you know that the Squamish and the Muskwiam came to Port Moody along the Noons Creek during the summer seasons to set up camp to hunt and gather shellfish for the winter season?
The mild climate and the abundance of resources made Port Moody an ideal place for the First Nations groups to live before the Europeans arrived. Not only that, there are 41 streams that flow through Port Moody to the Burrard Inlet.
Education
If you have children, it's important for the place you move to have accessible schools. With its two public high schools, two middle schools and seven elementary schools, Port Moody provides accessible education for all. Port Moody is served by School District 43.
Parks
When talking about Port Moody, we can't forget all the beautiful parks and wilderness that surround the city. Port Moody and its surrounding area has some of the best parks in the Lower Mainland.
The Belcarra Regional Park is a large forested park that is just north of Port Moody, and houses the beautiful Sasamat Lake. Many like to go fishing, hiking, boating and swimming at this park in Port Moody. Sasamat Lake also has a beach and a walking trail all around it, perfect for those evening or early morning walks. The beach at Sasamat Lake is called White Pine Beach, and while it can get crowded at peak times, it's undeniable that it is the perfect place to spend some outdoor quality time with your loved ones or get some much-needed Vitamin D.
Buntzen Lake is a stunning lake that is managed by BC Hydro. Buntzen Lake is near the community of Anmore. It was once Vancouver's main electricity source, but now it produces less than 0.4% of Vancouver's electricity. However, it is still an active hydroelectric site. There is a dog park (perfect for taking your loyal furry friend) and picnic areas in this beautiful park in Port Moody. Many like to go hiking, on a picnic and even horseback riding!
Rocky Point Park is a city park with a playground, an outdoor pool and a water park — ideal for those hot summer afternoons. Rocky Point Park also has a pier that leads into the water, an outdoor performance stage. If you're looking for something to do more in nature, there are forested walking trails and large, grassy fields.
Port Moody Station Museum
The Port Moody Station Museum is a small community museum aimed to teach the community about the heritage and history of Port Moody. There is an old train outside the museum, and it has historic artifacts indoors. Admission is by donation, the suggested amount being $2. The museum also features the Heritage Garden, Meditation garden, WW1 Trench, a SE5A plane, and the restored 1921 railcar, "Venosta".
The Port Moody Ale Trail
Beer lovers, look no further than Port Moody to make your next hop to find your new favourite hoppy drink. The Port Moody Brewers Road is probably the most dense concentration of breweries in Canada. With five breweries within three blocks, it will probably only take you 5 minutes to go from one end of the trail to another, that is of course, if you don't stop for a beer or two along the way!
Yellow Dog Brewing
The first brewery is Yellow Dog Brewing. Having won many awards, including the Beer of the Year award at the 2014 BC Beer Awards, Yellow Dog Brewing has an impressive line up that is bound to suit any taste bud. It is also the first brewery to open on Murray street in Port Moody. They have a tasting room where you can try many of their beers (the line-up changes every few weeks!) and there is a food truck so that you can accompany your beer with some delicious food (Wednesdays are wing days from 2pm to 7pm). A fun fact? All the beer names are dog themed!
Moody Ales
After Yellow Dog Brewing, Moody Ales was the second brewery to open on the trail. Founded by homebrewers Adam Crandall and Dan Helmer, the beers are anything but amateur. Following the homebrewer tradition, Moody Ales has weekly experimental casks and small batches. Their flagship beers are some of the best in British Columbia, and with an open concept patio located on the quiet end of the street, it is the perfect place to enjoy a brew under the beautiful west coast sun.
Twin Sails Brewing
The third brewery to open after Yellow Dog Brewing and Moody Ales, is Twin Sails Brewing. Named because the owners are twin brothers, and due to the common sight of sailboats along the Burrard Inlet in front of the brewery, Twin Sails Brewing opened in late 2015. Twin Sails Brewing first specialized in German beers such as hefeweizen, gose and pilsner, but now has expanded to include other types of beer, becoming the one of the province's leading producers of revolutionary IPAs, barrel-aged sours and stouts. They are located on the eastern end of Brewers Road, right next to Yellow Dog Brewing.
Parkside Brewery
The next brewery has not one but two outdoor patios! Parkside Brewery features a view of Rocky Point Park. Longtime brewer Vern Lambourne left his position at Granville Island to start a brewery in Port Moody where he lives, which has become Parkside Brewery today. The biggest brewery on Brewers Row, Parkside Brewery offers a beautiful tasting room and a patio out front. Parkside Brewery's beer lineup includes all styles. Wherever there's a park, there's Parkside Brewery.
Bakery Brewing
A second location to Moody Ales, Bakery Brewing used to be a storage space for Moody Ales. The building used to be an Italian bakery a few years ago, and the staff took to calling the space "The Bakery", hence the name. Bakery Brewing focuses on experimental flavours and barrel-aging, and just like an artisanal bakery, you have to go right in the building to get your fix of uniquely-flavoured beers. Once you see something you like, you better get your fix, because you may never see it again (in the spirit of experimentation). The lineup includes light and clean ales and sours, hoppy and hazy IPAs, mixed fermentations and kettle sours. The next time you're in Port Moody, The Bakery is the perfect place to enjoy new and unheard of flavours, so if you're the experimental type, head on over!
If you're looking for a vibrant community with easy access to nature, Port Moody is the perfect place for you! As Port Moody movers, we hope this blog post has given you all the reasons you need to make the move.
If you need assistance with your move to Port Moody, Kleiner Services is here to help. Contact us today for all your moving and packing needs.