Packing Services

in Vancouver BC
Lower Mainland, Fraser Valley & Vancouver Island
Professional and Hassle-Free Packing Services
When it comes to taking the stress out of moving, one of the easiest ways is with a full packing service.
Our highly trained packers will pack all your belongings utilizing the best techniques and materials available to ensure that your items arrive at their destination in perfect shape. With all of your items professionally packed and clearly labeled by our team, settling into your new home will be a joy.
No matter what types of items you need packed, we have packing and crating solutions available to help. From small everyday household items, to large heavy commercial machinery, there's nothing that our packing services professionals can't handle.
Proper Packing Supplies
Choosing the right packing supplies will ease your moving process and ensure the safe arrival of your belongings to your new home. Box size and weight, packing materials and proper color coded labeling are some of the few components that will ensure a smooth moving experience. At Kleiner Moving & Storage, we can provide you with our unique packing service or conveniently deliver your packing supplies straight to your door. Our packing supplies are only available for purchase by our customers.
Packing Challenges
People often don't anticipate challenges when packing their belongings. As experienced movers and packers, we offer solutions for the difficulties encountered and can advise you how to proceed ahead of time with a clear plan. We can help eliminate your stress by providing packing services customized to your moving needs.
Local BC Packing Services
Our team will come to pack your contents, pad wrap your furniture, and handle your delicate possessions with care. We offer all necessary packing supplies for moving such as shrink wrap, moving pads, tape, boxes, plastic totes, bubble wrap and more. We have no hidden fees and are 100% transparent with our detailed packing and moving estimates. Extra moving supplies needed for your move such as moving blankets, tape or dollies are offered at no extra cost.
For those belongings requiring special protection and extra care, such as artwork, mirrors, china, high-end electronics or antiques, we will provide extra precaution with our packing supplies. We use only premium packing material to protect your valuable items. Our wrapping paper, boxes, plastic bins and wrapping cloths are not spared when we are packing your belongings to make sure they arrive safely into your new home.
Using professional-grade moving supplies, our team will carefully pack all of your belongings, clearly mark each moving box or carton, and provide you with a complete inventory. We can pack your entire home or just a part of it. Whatever the case, you'll find clearly labeled boxes with logically grouped items packed room by room that will make unpacking in your new home a breeze.
When you're moving in or moving out of a home, condo, or apartment, you might have a pile of junk you need to be hauled away. We provide junk pick-up in Vancouver for new homeowners and those planning to move. It's a great time to declutter, but this can cause a ton of trash to pile up. We remove junk from your property or office usually the same day, while catering to your schedule.
Your Vancouver Packing Company
Packing up an entire house or office can be exhausting and time consuming.
Using Kleiner Moving & Storage's packing service lets you sit back and relax while we carefully pack and protect your goods for their travels. Our professional movers are qualified, experienced and well trained. We will ensure your belongings are packed, wrapped, and loaded correctly, and arrive safely to their destination. In the end, you will be glad you trusted your belongings to our expert team!
All-In-One BC Moving & Packing Company
From our office team coordinating your moving date to our moving team putting care into your items, our trained and professional movers surely will take a load off your shoulders. We're an all-in-one Vancouver moving company. We are here for you before and after your move. We can help with moving, furniture assembly, commercial moves, storage and warehousing!
No hidden fees and upfront pricing: No surprises here! You don't need to worry about costly surprises with our moving pricing. That means no truck fees, no paying for gas. Just upfront and clear billing and we charge by the hour in 15 minute increments.
Why Choose Kleiner Moving & Storage For Your Packing Services?
Kleiner Moving & Storage provides a professional packing service perfect for taking the worry out of moving. Our experienced movers and packers will take the time required to pack your valuables, however fragile, and properly secure them before loading them onto the moving truck. We will unpack the truck efficiently and in a timely manner at your destination, leaving your personal items in the same condition we found them at the beginning of the job.
Free Moving With Team Kleiner, REALTORS®
Mary and Konstantin run Team Kleiner REALTORS®, as well as Kleiner Moving & Storage.
Team Kleiner clients benefit from Kleiner Moving & Storage services – FOR FREE.
Choose Team Kleiner REALTORS® to help buy or sell a house, and we will move you at no charge.
Please contact us for details.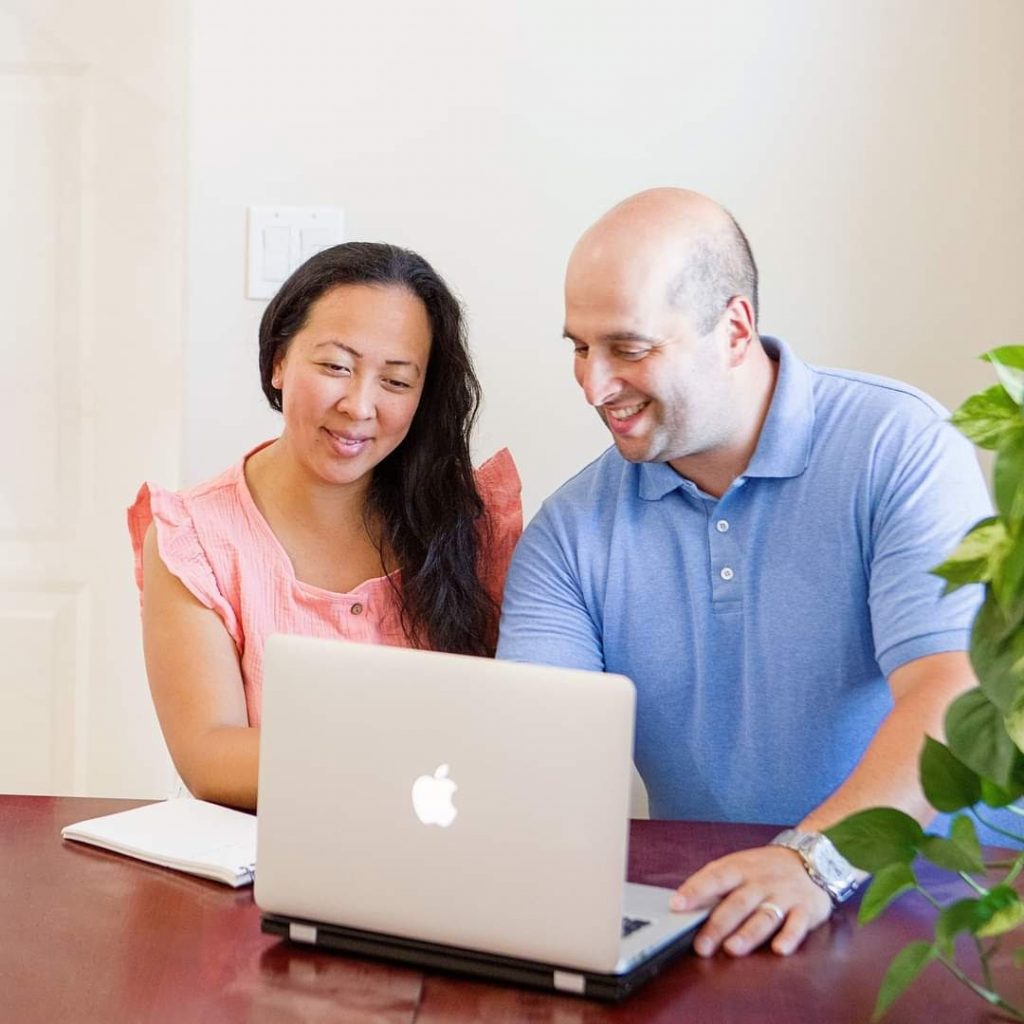 You can trust us to get you

home.