Stress-Free Moving

in BC & Environs
Lower Mainland, Fraser Valley & Vancouver Island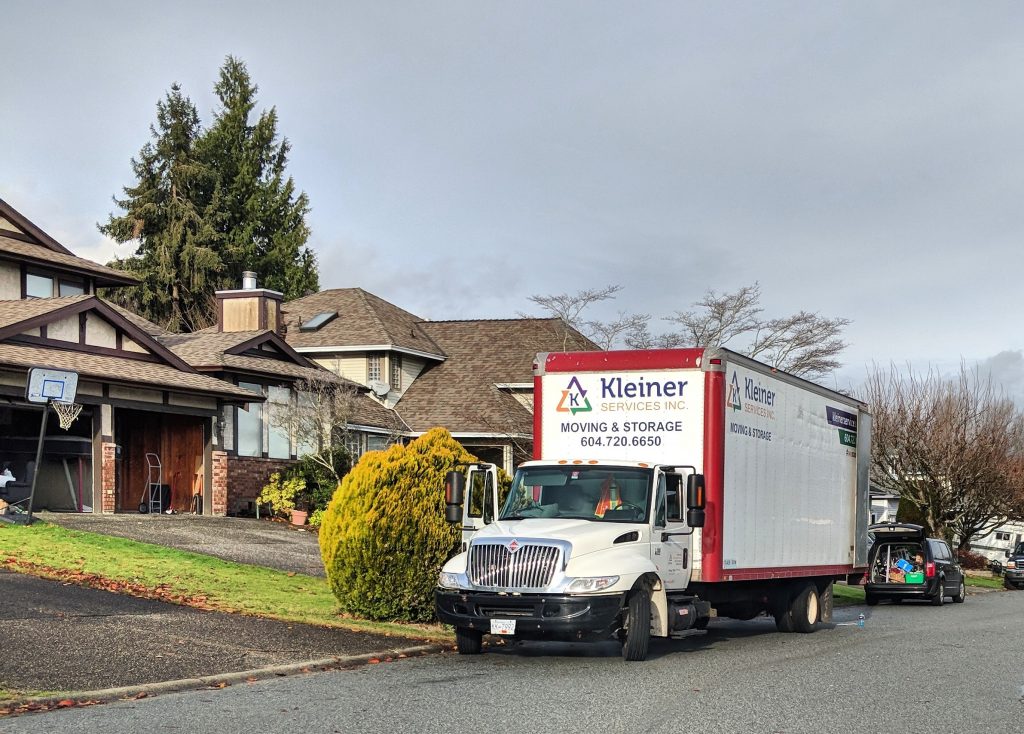 Moving into a new space is an exciting endeavor that is often overshadowed by stress.
Kleiner Movers & Storage is there to provide you with a smooth transition to your new home by delivering  professional and reliable service you can count on. 
Accurate quotes, on-time arrival, professional packing techniques, and qualified handling of moving equipment and materials — our team is trained and equipped for it all. We will provide you with peace of mind and assist you with all necessary moving services to make your move an enjoyable experience.
Coordinating Your Move
Being well prepared is one of the most crucial aspects of a stress-free move. A virtual site visit allows us to plan your residential or office move accordingly. Our expert moving coordinators will help you make the right choices within your budget and timeline and guide you throughout the steps before and after your move. We will deliver a plan that is suited to your needs without compromising on the quality of services.
Our Clients Come First
We strive to make our clients feel like family. Our focus on customer service puts your needs and possessions on top of the list. Our team aims to minimize your stress as much as possible by doing the heavy lifting for you.
Kleiner Services Inc. movers and packers are trained and treated like family. You and your family should feel the same.
Local BC Packing Services
We offer services before and after your move to simplify the moving process, so you can settle into your new home quickly and efficiently without any worry. Our team can help you with packing services, storage solutions, junk removal and more. We provide tailored plans for each residential or commercial move, making your needs our top priority.
Packing up an entire house or office can be exhausting and time consuming. Our skilled packing team can help relieve stress and save time by packing your belongings for you. Carefully wrapped items for transport and properly labeled boxes will ensure an easy move come moving day with minimal risk of damage to your valuables.
Our team will come to pack your contents, pad wrap your furniture, and handle your delicate possessions with care. We offer all necessary packing supplies for moving such as shrink wrap, moving pads, tape, boxes, plastic totes, bubble wrap and more. We have no hidden fees and are 100% transparent with our detailed packing and moving estimates. Extra moving supplies needed for your move such as moving blankets, tape or dollies are offered at no extra cost.
Moves don't line up the way we expect them to and you may find yourself needing a place to store your items before, during or after your move. Our clean and secure storage facility can be your solution. At Kleiner Moving & Storage, we will help you coordinate keeping your possessions safe until you need them. Your packed content will be carefully stored in our secure and dedicated warehouse until you are ready to move into your new home.
We specialize in content management. We can catalog all of your items if required and provide a file with all of your items listed. You can be confident that your possessions will be securely stored and accounted for.
On moving day, our goal is to make the transition to your new space as speedy and efficient as possible. Most furniture items in your home will not require disassembly. However, some items will need to be disassembled prior to transport due to size or unforeseen circumstances. Our coordinators will help you plan ahead and ensure our movers arrive prepared with all the necessary equipment needed to disassemble/reassemble all types of furniture.
This not only saves you time and effort, but also ensures that your furniture is taken apart and put back together in the safest way possible.
All-In-One BC Moving Company
We can help with moving, packing, junk removal, furniture assembly or diassembly and storage!
From our office team coordinating your moving date to our moving team putting care into your items, our trained and professional movers surely will take a load off your shoulders. We're an all-in-one Vancouver moving company. We are here for you before and after your move.
Residential Moving
Whether you are moving down the street or across town, we can help you with transporting any amount of items from one home or apartment to another. Our goal is to make the move easy on you by taking care of all your moving needs so that it doesn't feel like an overwhelming job! We promise to make your move, big or small, as stress-free as possible.
Commercial Moving
Kleiner Moving & Storage offers office relocation services for businesses to transport valuable equipment and furniture safely and efficiently. We specially pack and crate your computers to make sure nothing is damaged during the move. We are also equipped to handle large machines such as the office copier. Our team of professional office movers will work with you to customize your commercial moving experience and eliminate down time.
Why Choose Kleiner Services Inc.?
Our experienced movers are friendly and courteous, and understand how valuable your possessions are. That's why with every move, we bring all the supplies, such as moving blankets and shrink wrap to protect your items, and tools to disassemble and assemble your furniture. We also move pianos and deal with content management
Our speciality is customer service. We listen to our clients and pay attention to details. If challenges arise, we always find a solution. Our customers are our top priority.
No hidden fees and upfront pricing: No surprises here! You don't need to worry about costly surprises with our moving pricing. That means no truck fees, no paying for gas. Just upfront and clear billing and we charge by the hour in 15 minute increments.
Free Moving With Team Kleiner, REALTORS®
Mary and Konstantin run Team Kleiner REALTORS®, as well as Kleiner Moving & Storage.
Team Kleiner clients benefit from Kleiner Moving & Storage services – FOR FREE.
Choose Team Kleiner REALTORS® to help buy or sell a house, and we will move you at no charge.
Please contact us for details.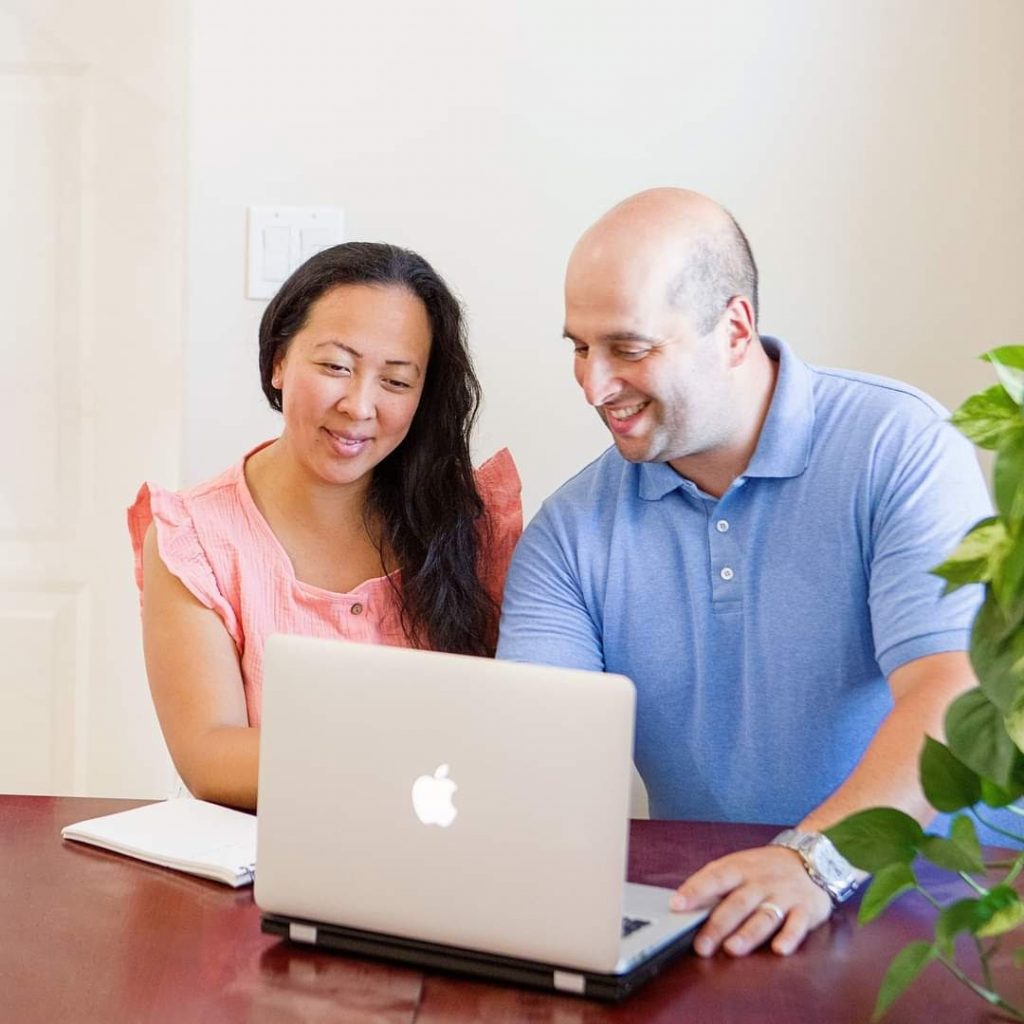 You can trust us to get you

home.