Today's Friday Feature is Erin Kramer the owner of Little Beau Boutique.  I would have to say we have some pretty good looking clients!  I love all the submissions lately from our past clients and their family photos.  It is so nice to see.
Erin first used Kleiner Services when she first bought their family home in New Westminster a few years back. We helped with deliveries, junk removal, and little jobs here and there. Erin's attention to detail and her keen eye for fashion and design is impeccable.  We love coming by and seeing the new things she has done with her home.
Erin is definitely a DIY kind of gal.  If you have any questions about restoring or refinishing furniture I am sure Erin can share her creative eye with you!  Our favourite of course is her online store, Little Beau Boutique. Erin makes amazing cute one of a kind bow ties for boys.  Erin also does girl hair clips, which are all custom and made upon request.  Our two girls will probably have a good collection going on soon!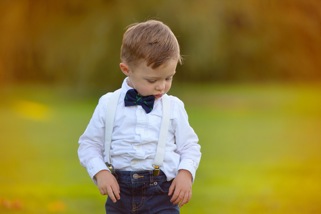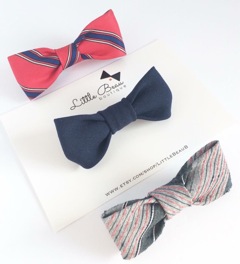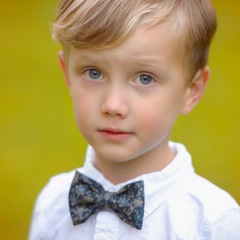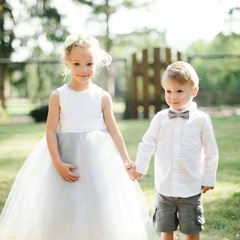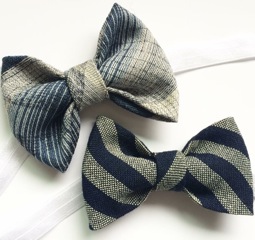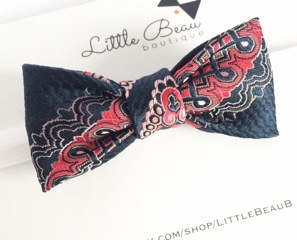 About Erin Kramer
The business started when I was looking to buy a bow tie for my son. I found plaid and plain; not a lot of variety. I wanted something special so I decided I would make my own. There isn't a lot of little boy accessories on the market and I wanted to take it a step forward and do something different. The goal is to see little men running around wearing ridiculously cute bow ties. The bow ties are made of reclaimed silks and wools and cute cotton prints. Each one is hand made. There are some beautiful wooly ones and others that are so structured but extravagant and others that are delicate silk that allow for movement. I love mixing and matching patterned shirts and bow ties. Bow ties are the perfect way to bring colours together for photoshoots, add extra flair, and a great way for your little man to stand out.
You can check out my Etsy shop here for all of my current listings: https://www.etsy.com/shop/LittleBeauB
Or follow me on Instagram @little_beau_boutique and Facebook at Little Beau Boutique