No doubt about it, robots would make moving house a lot easier.
Because of their positron brain's amazing ability to store infinite bits of information, they would never forget to do something important. Unlike humans, who are prone to forget crucial things — especially when we are in a rush. And moving day is not an ideal day to realize you've forgotten something important.
Here are the top 10 things we'd like for you to keep in mind when it comes to your next move.
1. Create a Moving Checklist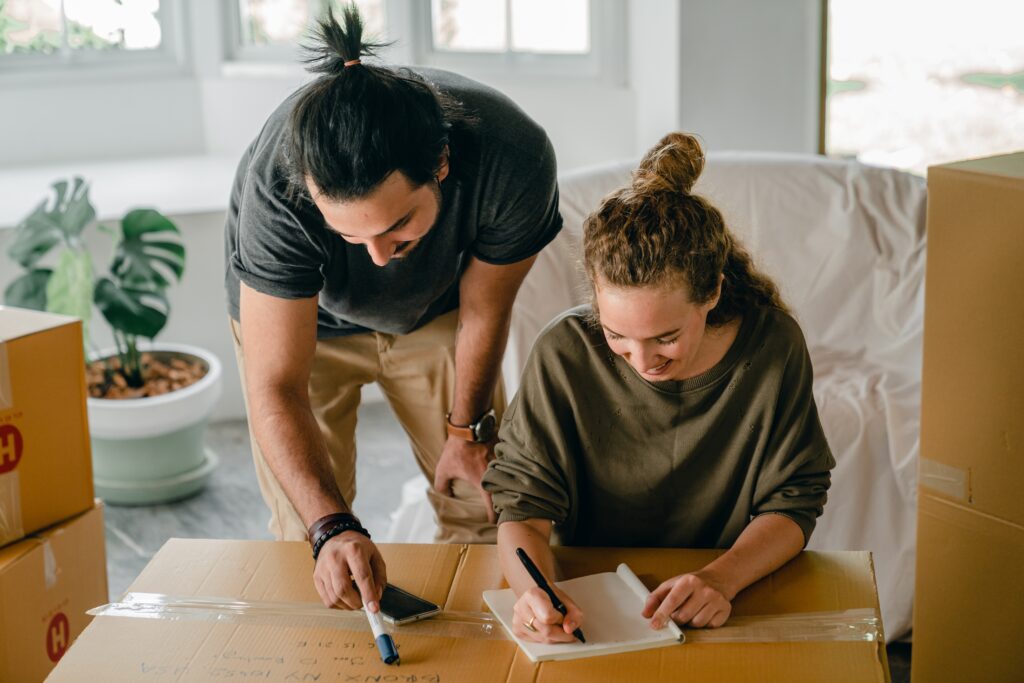 Time management is crucial to the success of a house move, and people often forget to organize their time properly by creating a moving checklist. People may inadvertently waste a lot of time prior to their moving day because they get lost in the multitude of move-related tasks and lose track of what to do next.
Worst case scenario, it's moving day and you're nowhere near ready for the moving company that's about to arrive. Probably best to avoid this kind of nightmare scenario.
No matter how much time you have to prepare for your own household move — perhaps you've got 2 months or more, or maybe it's less than a week — don't forget to create a moving checklist with all the tasks you must finish on time.
2. Compare Various Moving Companies
People may not realize that they have options when it comes to hiring professional movers.
There's no need to agree to the first quote from one moving company — it's all about exploring all available choices in terms of price, services, and conditions, and finding professionals who can handle the most challenging aspects of residential moving.
Be cautious when accepting the first offer. You may end up going with the first quote you get, but not until you've looked at your other options thoroughly.
After you have quotes from licensed and insured professional moving companies, compare the quoted prices and additional services, read customer reviews and ratings online, to help you make the best decision.
It's in your best interests to find, compare, and hire the best movers near you.
3. Collect Important Documents and Records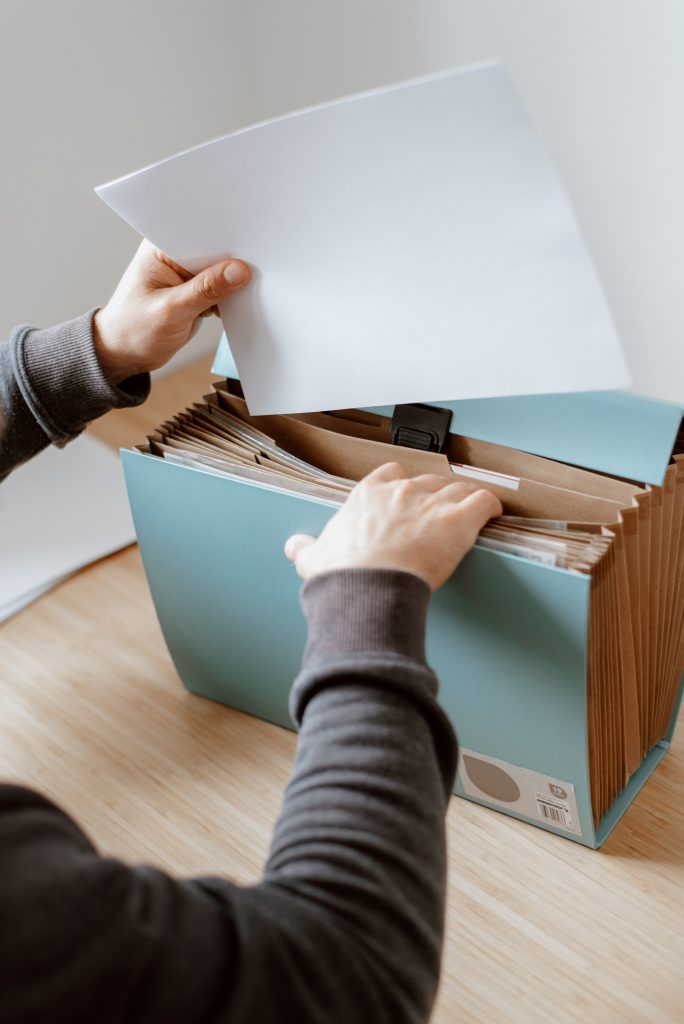 When moving from one home to another, you are concentrating on a multitude of tasks simultaneously rather than on just a couple. When people think about too many things at the same time, forgetting to do something is all too common.
If applicable, be sure to arrange for the transfer of your school-aged child's school records to the destination city's school. You will also need to request all medical records from your family physician — you will need them in order to register with a new health care provider upon arrival.
It is important to gather all vital records /employment, housing, legal, financial, motor vehicle, medical, school, and moving records and pack them appropriately so they are ready to take with you personally when you move. Do not hand over any crucial paperwork to your mover, no matter how reputable the company appears to be.
4. Take the Pet(s) For a Check-Up
We are highlighting in this post that people tend to get preoccupied, worried, and anxious when a move is approaching, which makes it easier to neglect important tasks. So it stands to reason that when moving into a new house, people often forget to take their pets to the veterinarian for a complete examination prior to the move.
A pet's health should be evaluated prior to travel to ensure that the animal can withstand the unfamiliar environment without suffering any health issues. All animals are sensitive to major changes and can be at risk for health problems during acclimatization.
Make sure you take your pet to a licensed veterinarian before hitting the road, to ensure that his or her needs are met. Ask for your pet's immunization records and any other records that are required for registration with another veterinarian in a new location. The veterinarian may suggest special anti-anxiety medications and will be able to to help you decide whether this is a good option for both you and your pet(s).
5. Take Only Useful Things
It's critical to scrutinize every opportunity to save money during a move. Why? Because moving expenses are frequently excessive, even when no professional moving services are used. Unfortunately, it's up to us as individuals to try different techniques to decrease relocation costs when moving.
Taking only the things that are really necessary when moving to another city and getting rid of the rest is one of the best ways to save money. Transporting fewer possessions means a cheaper final bill thanks to lower shipment weight and reduced packing and transporting times, plus it's the perfect time to declutter. Why go through the trouble of moving it if you're not going to keep it anyway?
Make an extensive inventory of your home and get rid of anything that has been obsolete for a long time. Organize a moving sale to make some money, give away unused but still useful household items to friends, or donate them to charity.
6. Get Yourself Some Free Packing Boxes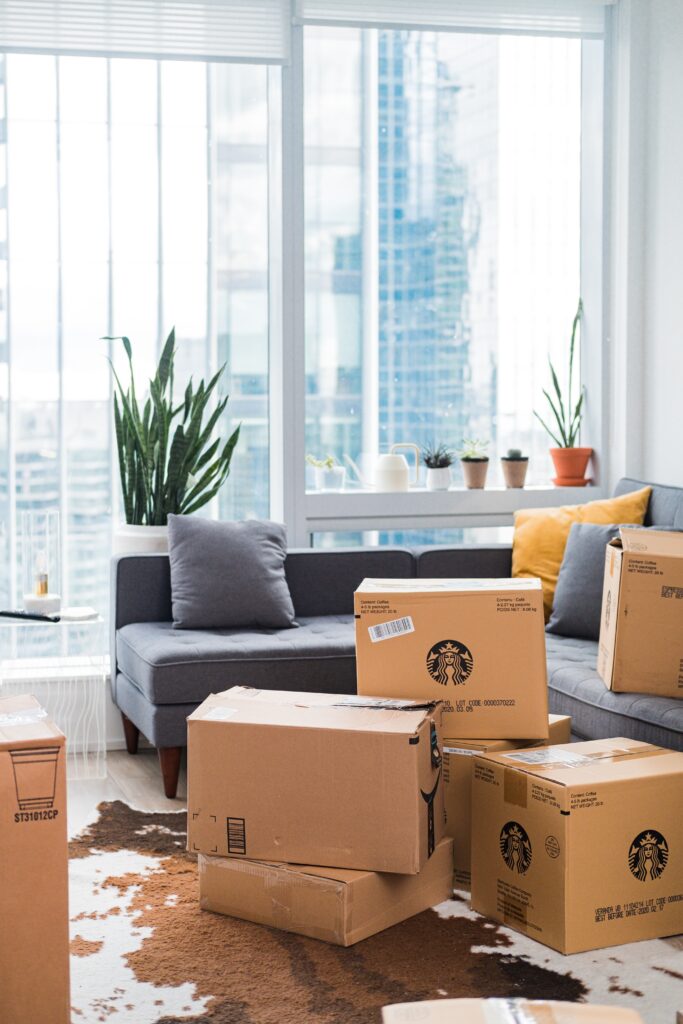 During the preparation phase prior to a house move, people often forget that there are numerous ways to complete certain tasks. Furthermore, some of these alternative methods are surprisingly cost-effective.
Buying packing materials brand new can get you one step closer to ensuring your belongings are well safeguarded until they reach your new home, but that choice may cost you more than you think. Don't forget that you can acquire some of those packing materials for free or for a minimal charge, especially free cardboard boxes.
Ask your friends, neighbours, and colleagues if they have any cardboard boxes they no longer need, particularly if they recently moved. Supermarkets, bookstores, liquor stores, office supply shops, and other large-scale businesses are excellent places to find free sturdy cardboard boxes in good condition.
Oftentimes all you need to do to find padding and wrapping materials that are free of charge is look around your own home.
7. Pack an Essentials Box
One of the most common things people forget to pack when moving is a box full of all the life-saving necessities that they need until they have access to all their normal household belongings once again. It can potentially be difficult to find everything you need for the first few days before everything is unpacked.
Be sure to include a set of hand tools, kitchen utensils, toiletries, a flashlight, important documentation, valuables, and any other items you might need in your essentials box.
It is important not to leave such special boxes to be taken by your movers by mistake – write 'DO NOT MOVE' on the cartons just in case.
8. Label All Packed Boxes
It's common for people to neglect to label their boxes after they've been packed, either because they forget or because they don't think labeling is important. This is a tip we cannot stress enough — labeling cardboard boxes is an integral part of the packing process.
Why is it such a big deal not to record the contents of the box, the destination room, and handling instructions? One problem is that moving boxes generally all look the same on the outside, so once they arrive at your new home, you will not know what is in each one. Furthermore, the movers will not be able to determine which room each box should be delivered to, and they will have to stack them all in one room. 
Trust us on this one, and save yourself time, confusion, and headaches later on — label your packing boxes!
9. Observe Major Safety Rules
It is crucial to keep in mind all safety measures when moving house so that no one involved in the move ends up with a personal injury of any kind. People tend to underestimate the importance of basic safety measures, believing that nothing bad will happen to them.
Your safety is your number one priority, and everything else comes second. If you plan to move any heavier items yourself, make sure you have the proper moving equipment, such as a moving dolly, furniture sliders, and straps to avoid property damage and injuries.
Bulkier furniture pieces and heavier household items are the ones that tend to be the most problematic. When moving big furniture or large appliances, use the correct lifting and carrying techniques, and be sure to get enough friends to help you if needed. Preferably, leave it to the professionals.
10. Update Your Mailing Address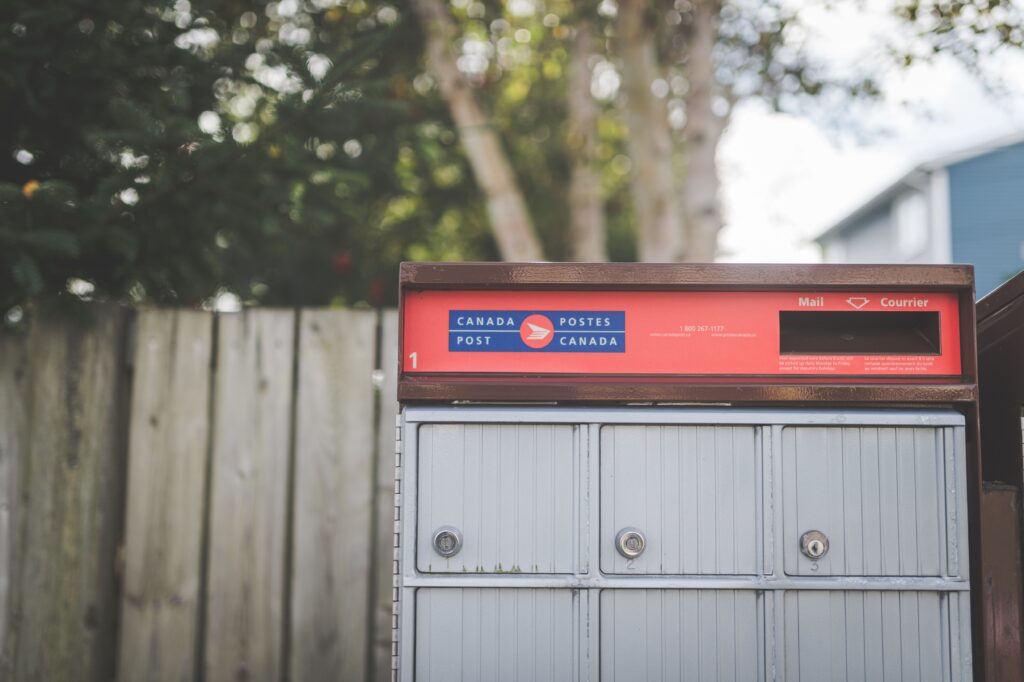 You may not realize it at the time, but there are often lots of things that you forget when moving out. When you get to your new home, you will notice right away the things that aren't working properly. For example, why has the new mailbox been empty for more than 10 days?
Moving locations usually involves updating your mailing address. Frequently, assigning a low priority to that task proves to be an unfortunate mistake.
It is important to update your address with all of your various service providers, either in person or through their websites. You may also have the option of paying for a mail redirection service with Canada Post.
Are you moving soon? Feeling overwhelmed? We are here to help! Contact us today and our team of Vancouver professional movers can give you an estimate.