Moving is one of the most common reasons for senior stress. Seniors who have lived in the same location for a long time often find moving to a new area with new neighbours to be twice as difficult as other seniors.
No matter your age, moving houses can lead to both physical and emotional hardship. Even after they move, seniors may find it difficult to adjust to their new surroundings.
While all this may sound a little overwhelming, we've put together some tips and ideas to help make the process easier.
Declutter
Even though they may have a hard time getting rid of the items they have, downsizing is often critical for anyone when moving to a new home, especially seniors. Letting go of a spacious house that they may now have difficulty caring for is a common motive for the move.
While they may not be able to fit everything into a smaller space, it is comforting to keep a few familiar items. It is important to help them sort through their items, to consult before disposing of anything, and to help them pick the most memorable, easy-to-manage keepsakes or items in order to reduce their stress.

Helping Hand
No matter what age someone is, moving can be challenging. Let your senior family member know that you're there for them, even after they've settled in. There's no better way to ease the transition than with genuine, meaningful connections — and practical help!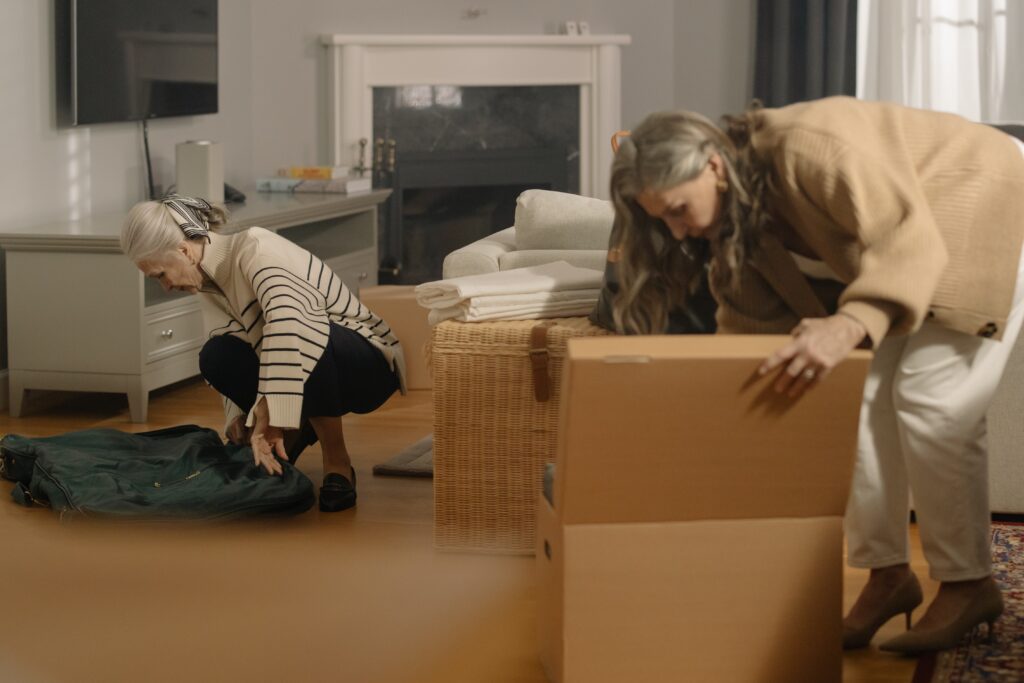 Visit the New Home
To help your loved one get settled, if it's possible, visit the new home before you plan logistics. It is likely that the new home will be a condo or a retirement community.
Exploring their new neighbourhood ahead of time means that after they've moved in, you'll be able to guide your loved one to local shops and grocery stores so they'll feel confident when they need to run errands in their new location. Introduce yourselves to the new adjacent neighbours to help reduce your senior family member's anxieties.
A New Floor Plan
Identify the furniture required for the new home by measuring the floor plan. Large items should be avoided in the new home because they will undo all the hard work that's been done to downsize! Donate or sell all unwanted wares, including clothes and kitchen utensils. Remember to keep the new space as uncluttered as possible so that your loved one can freely move around and access everything they need.
Medication and Paperwork
When the time comes for your family member(s) to move, make sure to pack up their medication, label it, and keep it with them so they may medicate themselves or ask for help from a caretaker in your absence.
It's a good idea to create an inventory of items to be moved in advance, including medical records, ID documents, bank papers, and health cards. Update the local post office about the new address, inform service providers, banks and billers, and arrange for payments.
Moving Day
It is important to take time off work to be around for your family member on the day they move. Do not be afraid to ask for help from friends and family if needed! Or, better yet, book a reputable moving company to help look after both you and your loved one every step of the way. Kleiner Services can even help unpack and set up the new home!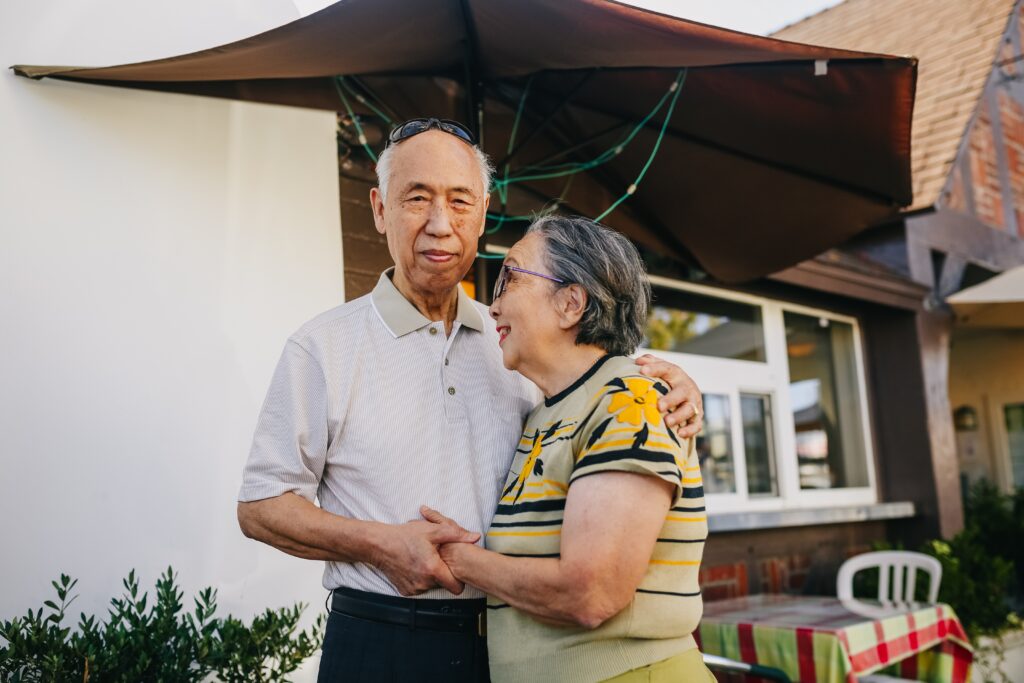 Last Steps
Clean out the old house during and after the move. Give the keys to the new owners, if applicable. Before you lock up the old home, do last checks of any mailboxes and storage spaces.
While the above tips are meant to be as helpful as possible, we'll be straight with you— using a professional mover is easier, faster, and better than doing it all yourself, so we recommend booking your move as soon as possible. Keep in mind that summer is generally the busiest time for moving companies, which means that summer moving dates will require more booking notice.
Kleiner Moving & Storage is available for senior moving services, providing safe and expert handling of your senior family member's move. We consider every aspect of your move, and will take care of everything for you and your loved one. If you have any questions about our Vancouver moving services, please don't hesitate to reach out to us.