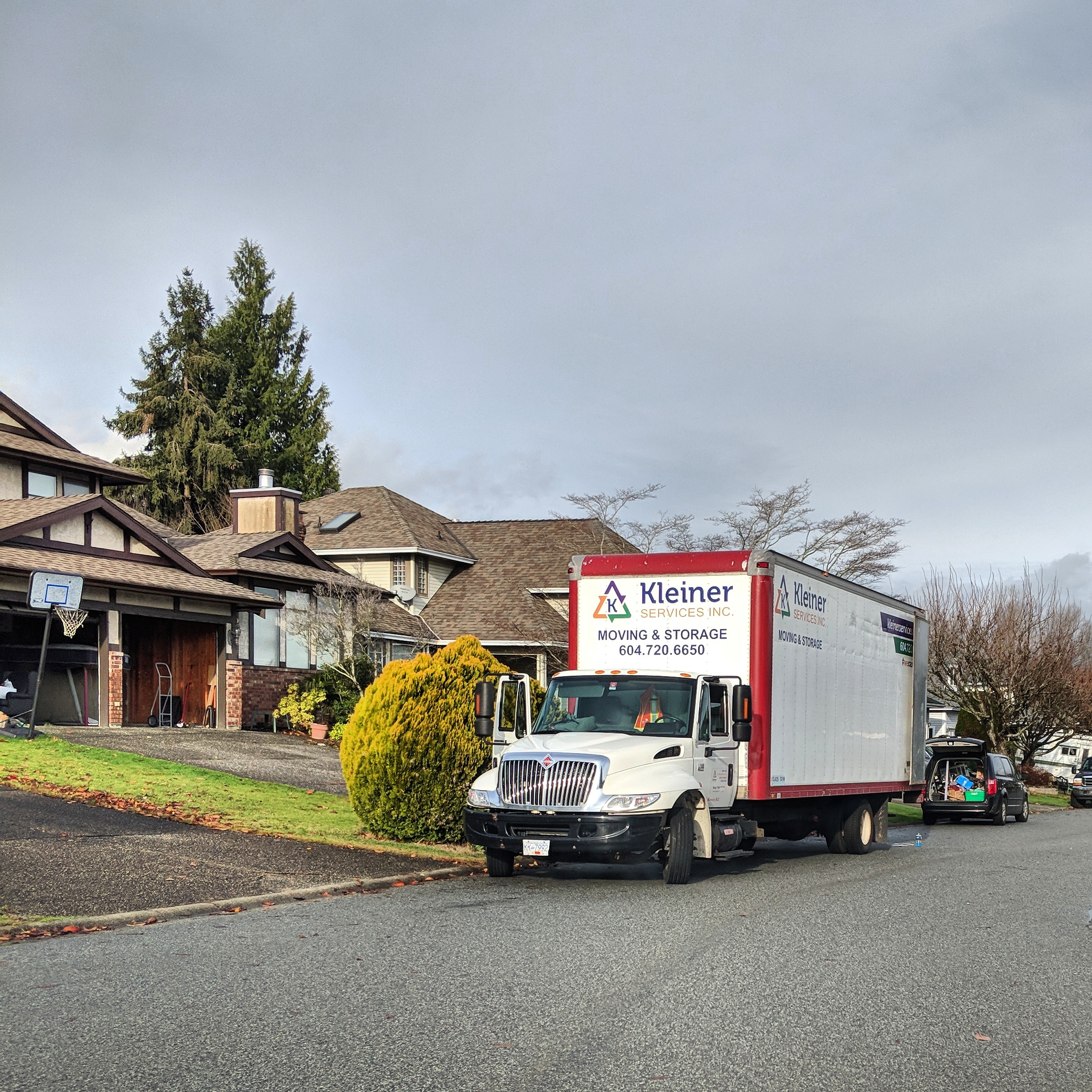 Moving day has finally arrived. In all probability, you are feeling a range of emotions from excitement and anticipation, mixed with some worry and doubt. You have packed, labeled and colour coded all your boxes. Today you know one thing for sure: at the end of the day, you will be living somewhere else. What else can you expect on moving day?
Close to your moving time, the movers will call letting you know that there are en route and very close to your location. Go outside to greet them and brief them about any challenges they may encounter. We suggest setting aside a suitcase or a box with your essentials that you will keep. Think about going away on a trip for a week. What would you need? Medicine? Clothes? All of these things on that list should be readily available, and not packed away. Food that is perishable should also be coming with you, to be put directly in your new fridge. After the movers have a lay of the land, you can relax as the Kleiner Services team of professional movers get to work.
The order in which things get out of the house is not as important as one would expect. Similar sized boxes are gathered, to assist in packing the moving truck efficiently and safely. After that the movers will load odd shaped items and furniture, all wrapped in moving blankets to ensure against breakage and to offer an increased level of cleanliness.
Once the moving truck is loaded, you will be informed that the team is ready to go. At the new location, the movers will arrive and place boxes and items, which you have labeled and colour-coded, into their new rooms. They will diligently work away until the truck is empty and your possessions are settled into your new home. We encourage tipping the movers if they have done good work. $40 per person is standard. Then it's time for you to get unpacking. We recommend having dinner out or something delivered since your kitchen will be in boxes! This is even more pressing if you have small kids. At the end of the day, the move is done, and you can enjoy your new home.
https://kleinerservices.com/wp-content/uploads/2018/08/IMG_20171128_102829_506.jpg
2384
2384
Kleiner Services Inc.
https://kleinerservices.com/wp-content/uploads/2021/04/2020-kleiner-logo.png
Kleiner Services Inc.
2018-08-21 19:06:16
2021-07-20 12:19:57
What To Expect On Moving Day