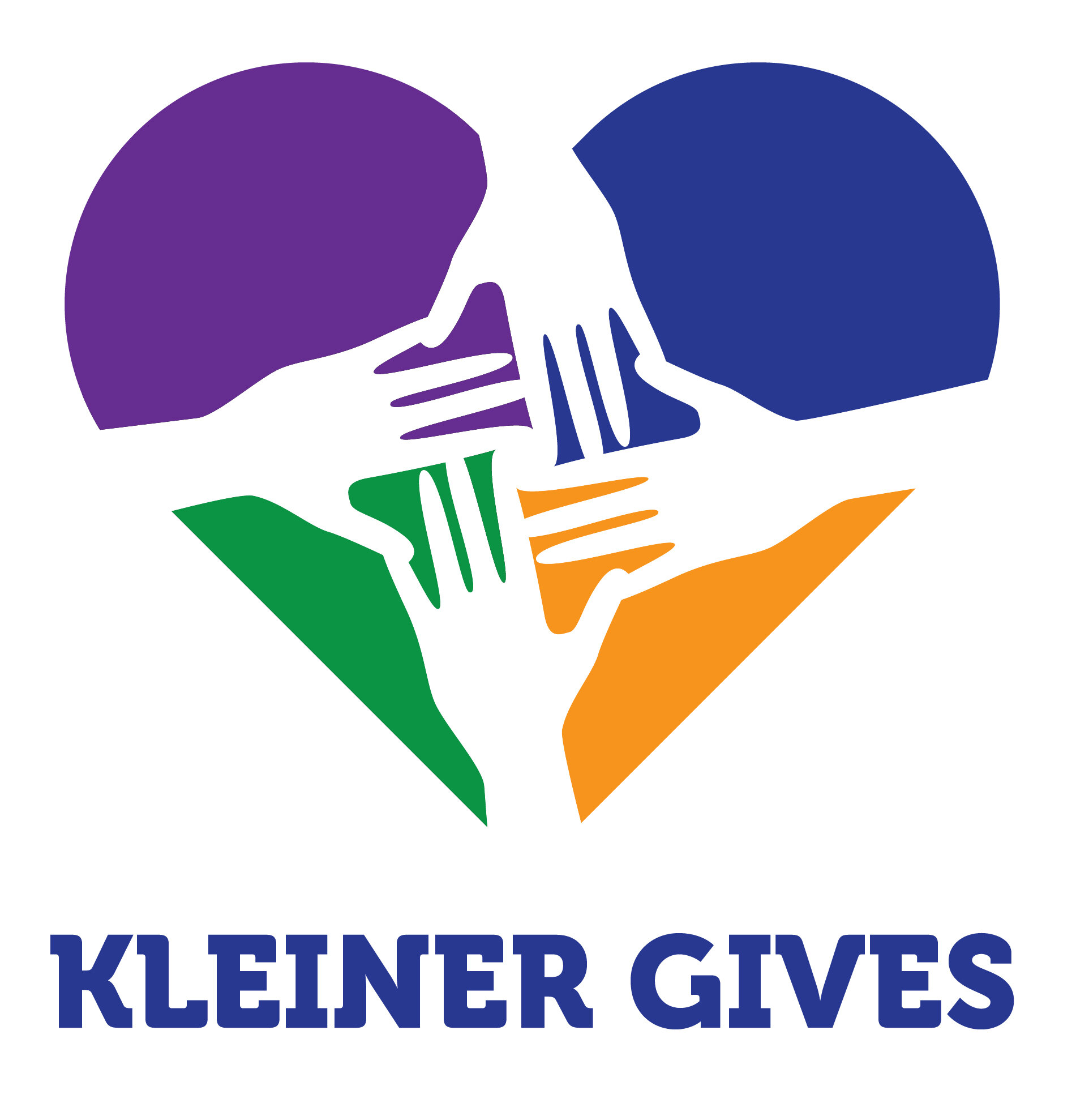 At Kleiner Services Inc. (KSI), we have four core values: Professionalism, Leadership, Education, and Community. These four core values help guide us to make small and big decisions in our daily lives at work.  We are so proud and happy to be able to start our #KleinerGives initiative as part of the #GivingTuesday community.
Being a small business, it is important for us to connect with other small businesses in the community to ensure we are all thriving in the industry.
Through the #KleinerGives initiative, we will be donating to local charities and fundraisers every Tuesday as part of our #Project52weeks.  We hope that we can encourage other companies small or large to join us in this weekly project to help make a difference in our Small Business BC community.
"The greatness of a community is most accurately measured by the compassionate actions of its members." ― Coretta Scott King
Professionalism: Our goal at KSI is to provide consistent quality of work. Our higher quality of work equates to a level of professionalism that gives us the opportunity to give back to our community and be philanthropic.
Leadership: Our value is to lead by example and work as a team. Our goal is to encourage others to get involved in the charities we feature with #KleinerGives, or provide a platform for supporting other organizations that you believe in. Lead with us and share what causes you are passionate about.
Education: We believe in empowering our employees and clients through education and support. We are not just movers but important individuals in the community that are compassionate and show empathy to our clients while they embark on a journey to a new beginning.
Community: Our final core value is to be trustworthy and respectful to everyone and the environment. To do this we must be professional leaders by educating ourselves to be accountable in our world. Through this education, we are to understand the needs of our community and be able to support everyone better.
"There are many ways of going forward, but only one way of standing still." ― Franklin D. Roosevelt
Together we can make a difference. Move forward with us and participate in #kleinergives and donate now.
Here is a list of the organizations we have featured with #GivingTuesday:
06/16/2020: Moms Stop The Harm – to help flatten the curve for substance use related stigma, harm and death

06/23/2020: Backpack Buddies – to help feed children in need in British Columbia

06/30/2020: Rainbow Refugee Canada – to support people seeking refugee protection in Canada because of persecution based on their gender identity, gender expression, sexual orientation or HIV+ status

07/07/2020: Powell Street Festival Society/PowellStFest Community Kitchen – to help the unhoused and the precariously housed people in the Downtown East Side community to come together to prepare and eat meals together.

07/14/2020: Kilala Lelum Health Centre – to help support elder-led healing and healthcare for the Downtown East Side community

07/21/2020: The Great Cycle Challenge by SickKids Foundation – to help children with cancer through research and support.

07/28/2020: Kory Nagata Foundation – to provide support to underprivileged youth and student-athletes.

08/11/2020: CureSMA – to fund Canadian Spinal Muscular Atrophy (SMA) research and educate people on SMA.

08/18/2020: Great Canadian Shoreline Cleanup – to help clean up beaches to keep them safe for people and wildlife.

08/25/2020: Learning Buddies Network – to provide free tutoring for elementary school children in math and reading.

09/01/2020: Start2Finish – to prevent youth in low-income neighbourhoods to overcome barriers created by poverty and continue their education.

09/08/2020: Music Heals – to provide for music therapy programs assisting the vulnerable population

09/15/2020: Jewish Federation of Greater Vancouver – to support food banks, tikvah housing and other family services

09/22/2020: Jewish Family Services (Project Isaiah) – to stock the JFS food bank for the next 4 to 6 months.

09/29/2020: A Better Life Foundation – to provide safe, dignified access to nutritious daily meals to communities that need them most.

10/06/2020: Wirth Hats – to reduce the stigma around counselling and therapy and increase accessibility in counselling through their WIRTH Hats counselling program.

10/13/2020: Blanket BC – to provide blankets and warm clothing for those that are experiencing homelessness

10/20/2020: Vancouver Public Library – to support accessibility services at the Vancouver Public Library

10/27/2020: The Launch of the #KleinerCoatDrive

11/03/2020: Crabtree Corner – to provide transitional housing for new and expecting mothers with substance abuse issues

11/10/2020: Triage Emergency Centre (operated by Rain City Housing) – to provide shelter and a place where people can get together and be connected to housing options as quickly as possible.

11/17/2020: Vi Fineday Family Shelter Society – to provide an emergency shelter/transitional house for families

11/24/2020: The Kettle Society – To support people living with mental illness and are experiencing homlessness

12/01/2020: A Loving Spoonful – To provide free meals or nutritional counselling for those affected by HIV/AIDS and co-existing illnesses in Metro Vancouver

12/08/2020: Pomegranate Midwives Holiday Hampers – To assist families in need in time for the holidays

12/15/2020: Vancouver Shoebox Project

12/22/2020: Cause We Care Foundation

12/29/2020: West Vancouver Streamkeeper Society

01/05/2021: FoodStash Foundation

01/19/2021: Urban Native Youth Association (UNYA)

02/02/2021: BC Black History Awareness Society

02/16/2021: Pink Shirt Day

03/02/2021: WAVAW

03/16/2021: Kids' Brain Health
https://kleinerservices.com/wp-content/uploads/2020/06/2020-kleiner-gives-01.jpg
1978
1901
Kleiner Services Inc.
https://kleinerservices.com/wp-content/uploads/2021/04/2020-kleiner-logo.png
Kleiner Services Inc.
2020-06-16 21:00:00
2021-07-20 10:51:37
#GivingTuesday and #KleinerGives: What is it?